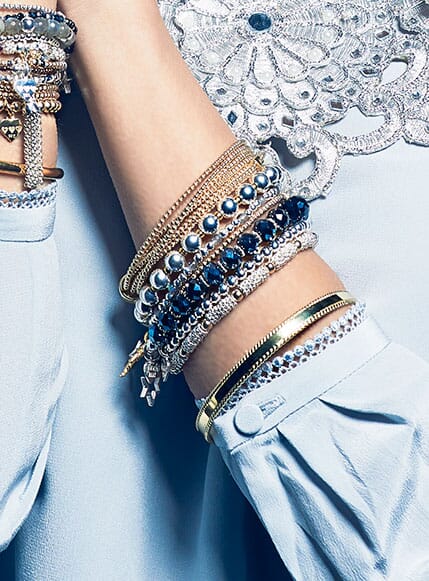 Classic ANNIE HAAK jewellery is always a good gift to give at Christmas and our signature range is full to the brim of gorgeous designs to choose from.
ANNIE's signature charm features on many of our designs, but one of our favourites is the Itsy Bitsy My Guardian Angel necklace. Available in all three metals, the exquisite and dainty angel design is stunning throughout the year.
Another absolute classic, our Samara Swarovski Bangles encrusted with genuine Swarovski crystals will add a perfect twinkle to any outfit. A great statement piece on its own, the bangle also looks stunning as part of a bracelet stack too! (Our favourite bracelet stack featuring this gorgeous bangle is the Alluring Bracelet Stack…take a peek!)

For a glamorous and contemporary look, the 'Frankie's' bracelets are ideal! Go for the totally silver look, or keep it stylish in on-trend mixed metals with the rose gold and gold versions. Why not collect the whole set? We know she will love it!

For a well-loved classic, our 'Crystal Heart' stud earrings are a dazzling little treat. They're stunning, simple and easy to wear with any outfit! Twinkling cubic zirconia encased by silver, gold or rose gold gives the studs a classy finish.
Choose a gift you can't wait to give this year - whether it's for your other half, Mum, sister or your bestie, we've got the perfect present for them!
SHOP THIS STORY