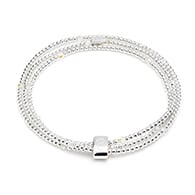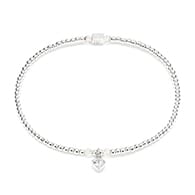 Our captivating mini Blissful range has arrived! Designed along side our very successful BLISS collection, as a delicate and elegant touch exploring the dainty side of jewellery, which will look fabulous when worn on their own or stacked together.
Our Blissful range is available in both 925 sterling silver or 14ct solid gold plate with an incredible 14ct solid gold heart charm for extra glam! The 8-piece collection is handcrafted using genuine Swarovski crystals in a fabulous Clear Crystal Aurora Borealis colour, that will make you sparkle throughout the festive months.
You can never sparkle too much so why not add a matching Blissful Swarovski crystal ring and a Blissful Swarovski crystal necklace to complete your look.
Our name for this fabulous range is Blissful, the insipation behind this is happy and exciting, let us give you joy with this beautiful range so that you can twinkel and shine.
perfect Christmas gift or
a sneaky Christmas treat for yourself!
selection