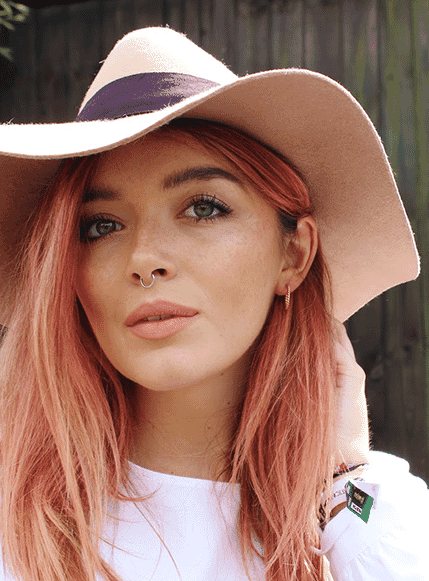 Our jewellery has been featured on some super stylish blogs, with on-trend bloggers making our jewels look even more fabulous!
Our favourite at the moment is from Georgie of She Dreams. Her gorgeous pink hair goes perfectly with our Twisted Rose Gold Earrings, which she says are 'beautiful and delicate' and we agree!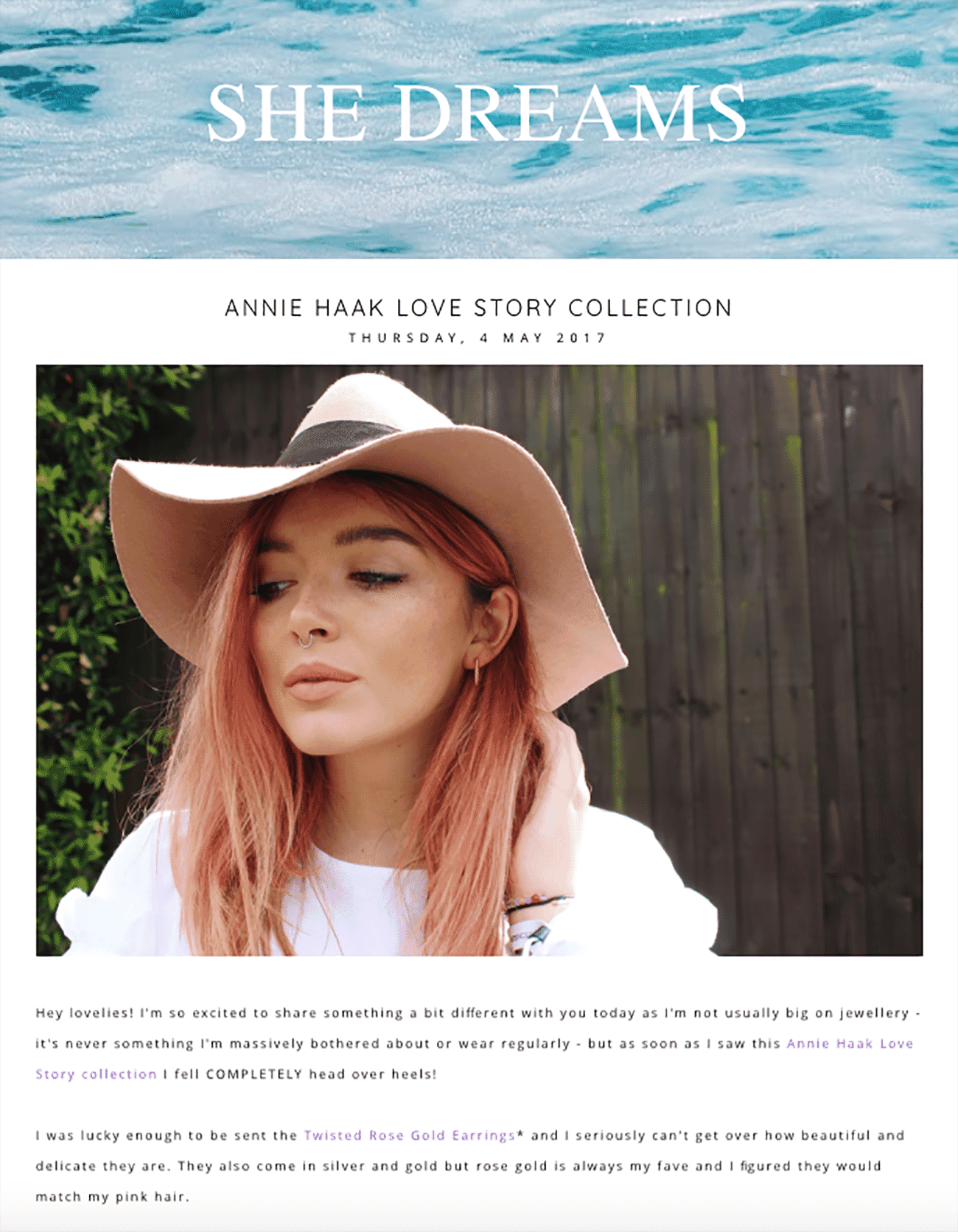 Georgie looks summer-ready in a pretty white blouse and chic hat, perfect for showing off our earrings. Worn with natural makeup, making those rose tones really pop!

Hooped earrings are a classic day or night kinda earring, adding touches of glam to any outfit, making them a great accessory to wear to festivals, holidays or even for everyday styling.
See more from Georgie on She Dreams.
Thank you for featuring us! x
SHOP THIS STORY