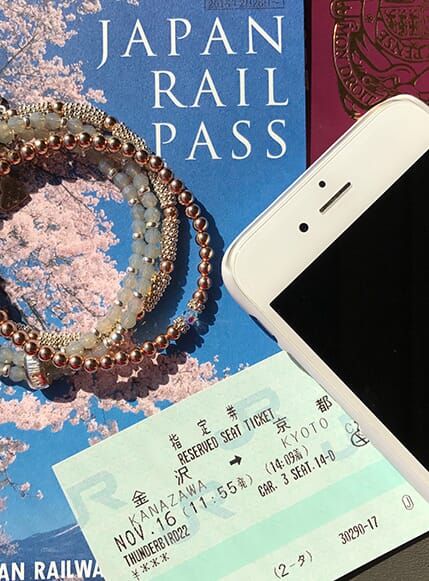 New year, new you? It's time to update your wardrobe for 2017 with ANNIE HAAK accessories.
Happy New Year from ANNIE HAAK! It's that time again when everyone has New Year's resolutions, with plenty of goals to choose from you can take up a new hobby or ditch an unhealthy habit. Whatever it is we have the jewellery to match, but if your idea is to travel the world then we have the perfect style essentials to take with you.

Why not pop a few items from our City Lights collection into your suitcase? They are guaranteed to add a sparkling finish to any outfit no matter where you are in the world. The collection is inspired by a variety of fabulous cities from all corners of the globe, featuring materials such as genuine Swarovski crystals, Japanese glass beads and rock crystals.

The City Sparkle Charm Bracelet completes any holiday look, with a variety of colour and charm options available to suit any style. The bracelet is full of genuine Swarovski crystals, that will glimmer like city lights at night.
If you are looking for even more sparkle, our Blisski Silver Swarovski Crystal Bracelet is sure to turn heads. This gorgeous, glimmering bracelet wraps around your wrist twice, perfect for exploring the nightlife of your holiday destination.
So what are you waiting for? It's time to pack your suitcase!
SHOP THIS STORY