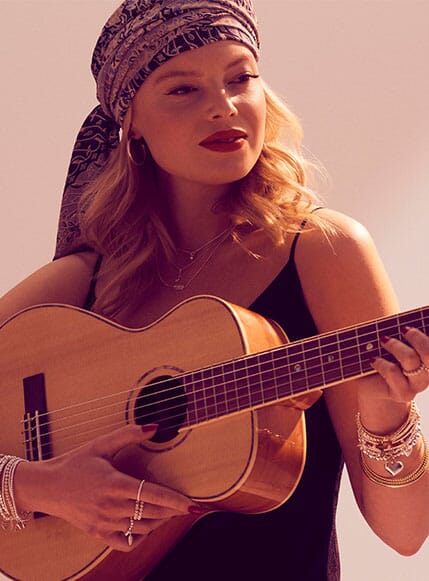 As inspiration and muse behind Annie's latest sub-collection, Dance with Music - a selection of classic 925 Sterling silver pieces featuring debut music charms for SS18 – our Marketing and Design Manager, Chloe caught up with Johnie, Annie's husband who lives on the magical Indonesian island of Bali.
CK: Hi Johnie, it's great to chat with you about one of your great passions! Let's start with who is your favourite artist?
JH: Ah a subject so large in my heart! I have too many favourite artists and I love all musicians who are passionate about their music, from Bach to Hendrix! Pop/R&B/Blues/Rock & Roll/Jazz - Chet Baker and his trumpet playing Almost Blue, Alt J House of the Rising Sun, The Beatles with Let it be, Golden Slumbers and Imagine, Otis Taylor with Hey Joe, Jamie T, Nina Simone etc etc!
CK: What's your favourite musical instrument?
JH: All instruments that are made with passion and love, like a guitar - the classical nylon stringed guitar, the steel stringed folk guitar like a Martin & Taylor Electric (or a JD), a semi hollow Gibson 335.Electric and a solid body Gibson Les Paul Electric or a Fender Telecaster electric - I love the cello, bass, African bass drums, piano, violin and the rest of them. I love the Bali Gamelan with the flutes, pipes and drums.
CK: What's your favourite lyric from your favourite song?
JH: One of many but Dire Straits' Sultans of Swing, Newcastle's best! "Check out Guitar George he knows all the chords mind he's strictly rhythm he doesn't want to make it cry or sing." Golden Slumbers by The Beatles, "Sleep, pretty darling, do not cry and I will sing a lullaby."
CK: What musical instruments do you play?
JH: I came to the guitar via the piano, recorder and clarinet as a child but from 12 onwards I have only played the guitar.
CK: What do you love most about music?
JH: The way my emotions are triggered towards a wonderful freedom to just be; free as a bird to soar with the high notes and tumbling to lows with the bass lines gliding effortlessly between the two, with beauty of melody.
CK: What inspired you to design and create your own guitar?
JH: Meeting a lovely local Javan guy called Lanshen; he mended a Martin guitar of mine. It's the idea of him, surrounded as he was by all these stringed instruments that he inspired me to have the idea that we should make a cheaper version of the top brands to supply a quality range of guitars to SE Asia, where the top brands are prohibitively expensive. Slowly we are moving towards that goal.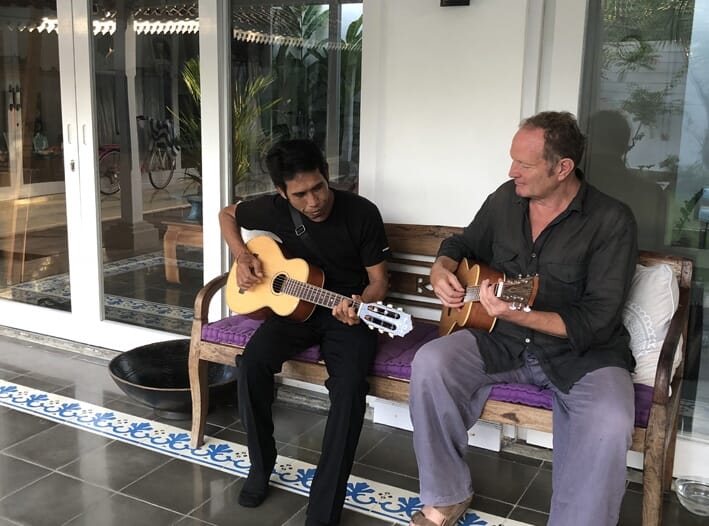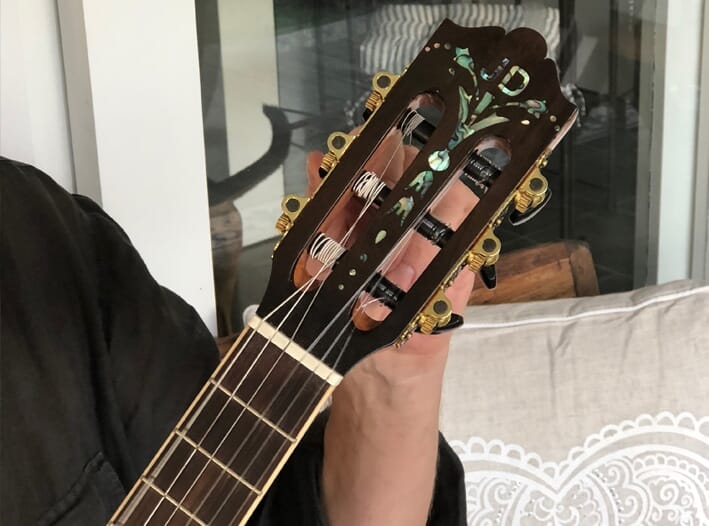 Our final question goes to the lady behind the brand herself, Annie.
CK: Annie, you're a profound music lover, have you ever played a musical instrument yourself?
AH: Yes, the metal triangle! I used to love making a noise with the triangle when I was 10 years-old, but this was strictly not allowed at home!
There you have it, the sub-collection, Dance with Music's story! One for the music lovers, view the full collection here.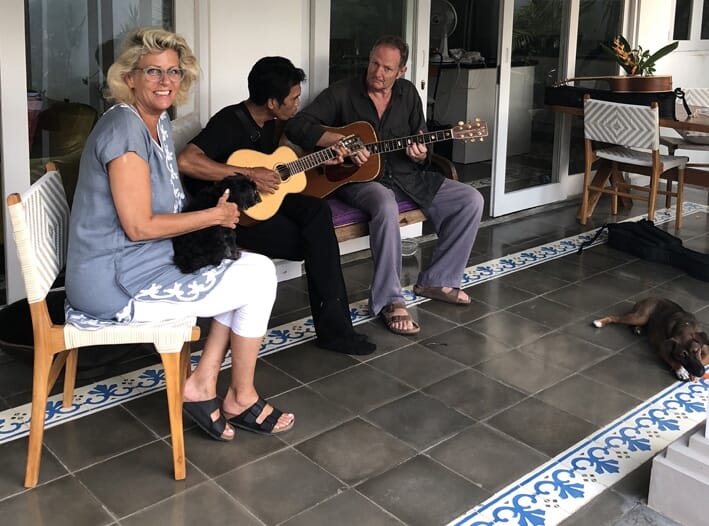 #theoriginalstackingbrand