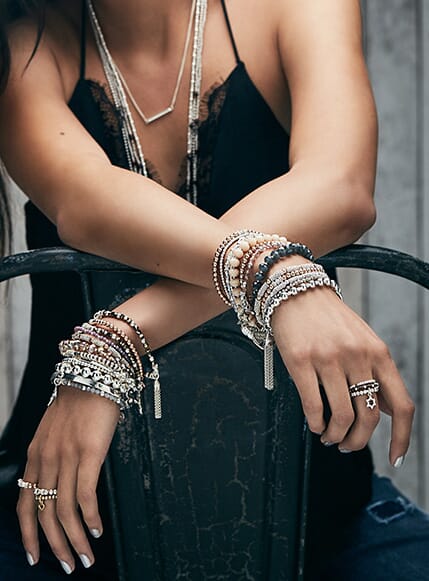 To turn on your very own Christmas lights with ANNIE HAAK, look no further than the City Lights Collection.
We can't quite believe it either but that time of year is upon us again when we don bobble hats and mittens, gulp plenty of mulled wine and mince pies and head to the nearest local Christmas market. Seeing our favourite cities glittering in Christmas lights kick starts the festive period for us here at Annie Haak. And for every festive occasion, you, of course, need to have the complementary accessories.

The colour tones that ANNIE has incorporated into her designs mirror the change of season to Autumn/Winter and perfectly complements the ever-changing hues outside. Made up of twinkling Swarovski crystals, Japanese glass beads and rock crystals nothing will shimmer quite as bright as you this Christmas!

As it might be too early for some to put up your tree ( we are very close to an acceptable time! ) it is never too early to decorate yourself in fabulous jewels, twinkling Swarovski's and of course Christmas angels.
Go on, get in the festive spirit, happy shopping!
SHOP OUR CHRISTMAS GIFTS HERE >