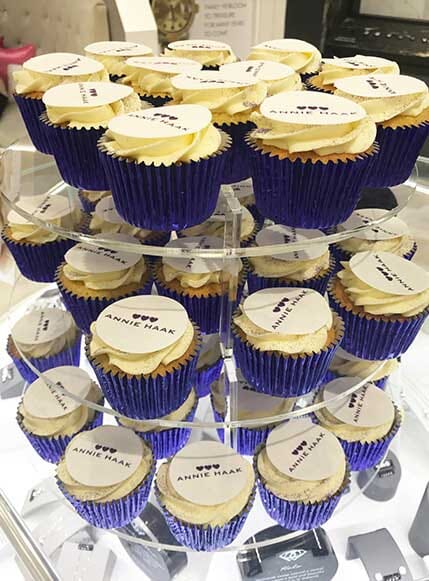 Yesterday the ANNIE HAAK team packed their bags and made their way down to Plymouth for a very exciting launch event. The event was 'meet the designer' held at Drakes jewellery store located in Plymouth. This was a first for the ANNIE HAAK team and a first for Annie, as on the night she gave a speech of how the company began, the meaning behind the brand and how we craft the jewellery today.

It was a truly special evening as we were greeted by the wonderful Drakes team on arrival with bubbly, canapes and of course ANNIE HAAK cupcakes, which you can imagine went down a treat!

Throughout the evening the ANNIE HAAK team mingled with guests answering any questions they had about the brand, the jewellery and listening to how our jewellery has touched them in many different way, which was magical to hear.

We even had a fantastic prize draw for one lucky attendee to win an ANNIE HAAK Luscious Bracelet Stack from the new SS17 Heavenly Collection and it was safe to say the winner was more than delighted!

Overall the evening was a fantastic success, a great time was had by all and we can't wait to do it again sometime soon.
Thank you Drakes for having us. x