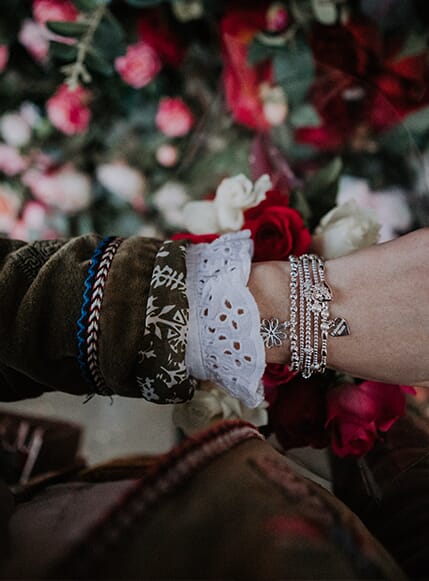 All Mums deserve the best this Mother's Day, so treat yours to something truly special. From dainty Sterling silver bracelets to gorgeous bracelet stacks, you are sure to find something she'll love.

Our Mother's Day Bouquet of Flowers Silver Charm Bracelet and the Mother's Day Posy of Flowers Silver Bracelet are perfect for giving your Mum flowers that'll last forever. The gorgeous stacks feature three or five strands of floral inspired bracelets and a choice of teeny motto heart for a personal finish.

For a more eclectic design, our Forever Heart Silver Charm Bracelet features a combination of beads and tubes with a pretty 'Heart Heart' charm taking centre stage. It's a chunky yet feminine design for those Mums who like to make a statement.

For something a little bit daintier but just as special, the Motherhood Silver Charm Bracelet features a pretty 'Motto Heart' nestled between round, bean-shaped and corrugated beads. Choose from 4 meaningful heart mottos: 'Fabulous Mum', 'Love You Mum', 'Mummy' and 'Best Mum', making this the perfect gift to help you say thank you.
For the woman who has loved you unconditionally, say 'Thank You' with the gift of ANNIE HAAK jewellery.
SHOP THIS STORY