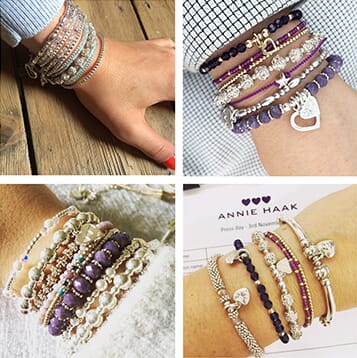 The best way to wear ANNIE HAAK is to stack it up! By mixing and matching all different styles and colours, you could create something unique and fabulous like the images above.
We appreciate that sometimes you don't have the time to create your own stack, so Annie has done it for you! Choose from 8 different stacks in fabulous colours using our most popular bracelets.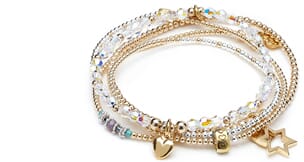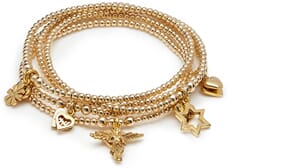 Go on get stacked... the possibilities are endless.
Take a look at our stunning individual bracelets and Annie's special stacks.
Happy stacking!