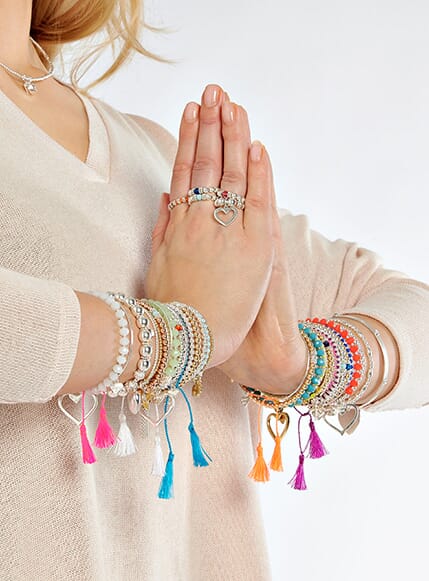 No one does a bracelet stack better than Annie Haak! A bold statement you might say, and yes, we agree - but have you seen our new Fiori SS16 Collection bracelet stacks?
Featuring delicious new designs, fun friendship bracelets and new captivating charms, once you have laid eyes on this new range you will understand why we have made such a statement.
Annie's special stacks have been hand-picked by Annie herself and are a combination of her favourite stackable bracelets from our stunning Fiori SS16 Collection and signature pieces. Each stack has been individually inspired by the delights of Italian cities and towns which captures Annie's imagination and fuelled her creative juices while soaking up the Italian culture this past summer.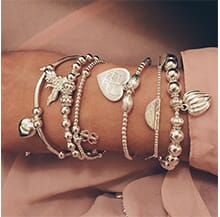 If you're a small stack kinda gal, why not start your own stack with some of our more petite pieces like the Anna Bella, Santeenie and Cosmos Daisy? These make cute little stacks or could form the basis for a mega stack if you dare!