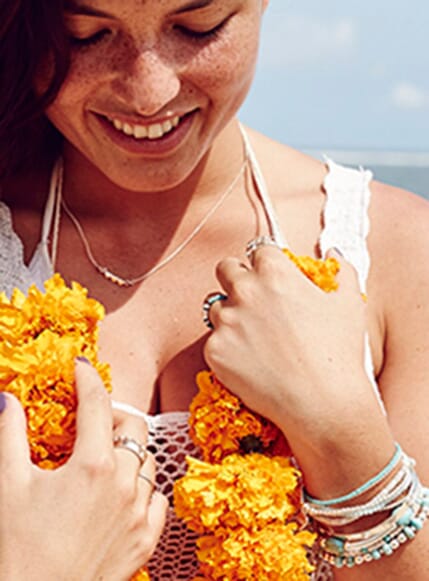 Turquoise is ANNIE HAAK'S colour for this summer as it reminds us of the blue tranquil seas of Bali, the home of ANNIE HAAK's design inspiration. Turquoise also plays an important part in many of our jewellery collections because the stone is incredibly positive offering protection, power and luck to all who adorns it and encourages us to honor ourselves with self-forgiveness, self-acceptance and the release of useless regrets.

Apart from its powerful message when wearing it, Turquoise also looks stunning! It's a colour that catches your eye and makes any outfit look instantly summery.
So make sure you get yourself some turquoise eye candy to take on holiday with you this year or show off your holiday tan when you get home.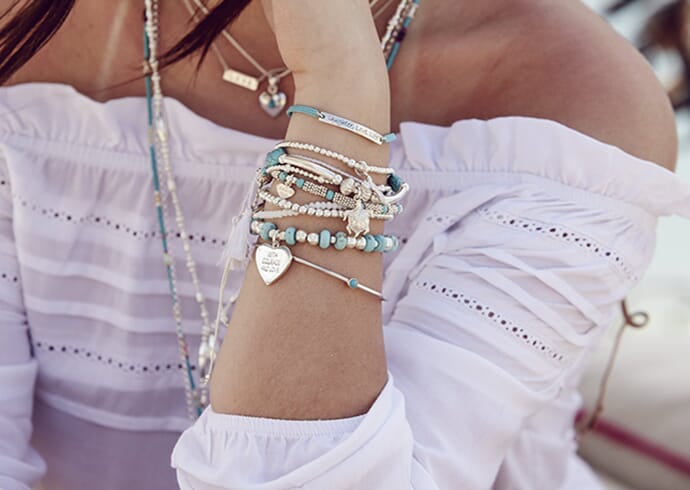 NEW IN
To celebrate Turquoise as the colour of summer 2016 here at ANNIE HAAK designs, we have launched a new Santeenie 925 sterling silver bracelet with a Turquoise heart charm and some stunning earrings to match. So get yours today to enhance your ANNIE HAAK collection with our favourite summer stone.