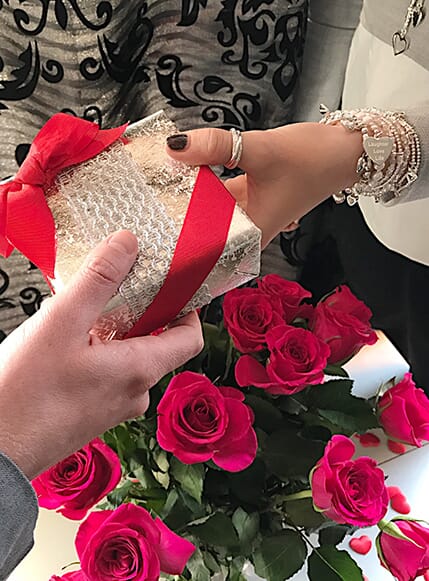 Valentine's Day is fast approaching! Whether you have someone special or just want to shower your nearest and dearest with love, it's time to start thinking about how you want to celebrate.

You can't go wrong with hearts on Valentine's Day! But if you're looking for something that is a bit more one-of-a-kind, take a look at our Limited Edition Ruby Red Swarovski Silver Charm Bracelet. Exclusively designed as a collectable piece, only 100 of these beautiful bracelets have been crafted and hand-threaded in our creative studio in the UK.

Valentine's Day is about treating yourselves as a couple and spending some quality time together. Of course flowers are a given but why not splash out with a candlelit dinner or a romantic countryside break for two! We are spending the most romantic day of the year (it's February 14th guys, don't forget!) with our loved ones cuddles up on the sofa with an old Hollywood film, taking romance back to how it used to be - with no mobile phones! How are you spending yours?

Grab the hand of your partner and show your appreciation for their love, because let's face it the gift of love for one another is truly special.
Happy Valentine's Day!
SHOP THIS STORY