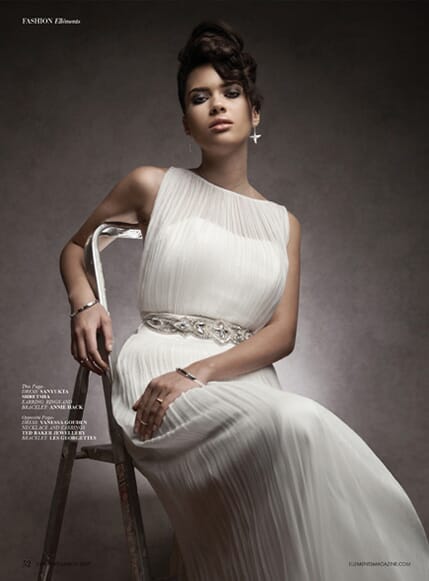 This month you've probably seen us popping in a few high-profile magazine titles, From You & Your Wedding to Good Housekeeping, we've been filling the pages with our luxurious jewellery!
In Hello! Magazine you would have spotted our Best Mummy Bracelet Stack and Princess Bracelet stack in the lifestyle section. The perfect gift for a special mother and daughter duo! With the Duchess of Cambridge on the front cover, these stacks are fit for a princess!

Good Housekeeping showcased our Lariat Silver Necklace in their 'Mothers & Daughters' feature. While our Santeenie Silver Charm Bracelet with a 'Chain Tassel', Mini Ria Silver Bracelet, Indah Silver Charm Bracelet and Serasi Dua Silver Ring in White are among those products shown in the main fashion shoot on how to style the latest trends.

Our Samara Swarovski Silver Ring and Samara Swarovski Silver Bangle appeared in Ellements' fashion feature this month, showing that classic silver and crystal goes well with any outfit or style.

Step forward our beautiful London City Bracelet Stack which appeared in a fashion feature in Exclusive Home Worldwide. Representing London in autumn, this gorgeously classic ANNIE HAAK stack has copper and rose gold tones with a flash of clear crystal.

When it comes to styling the Mother of the Bride, You & Your Wedding has you covered in this issue. Featuring our Cosmic Star Gold Bracelet, which comes in a variety of pretty colours that are perfect for any wedding outfit.

Keep an eye out for us next month in your favourite titles across the newsstands!
Click here to view all our features in the press
SHOP THIS STORY