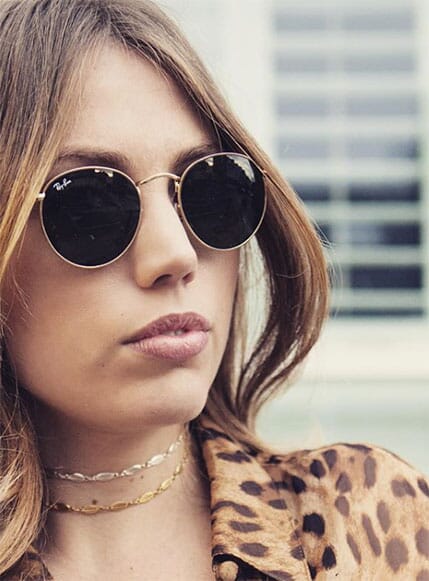 After dancing our way into the New Year, NU & MII is ready to bring some style and class to your 2018! Our jewellery brings attitude to every occasion throughout the year, with edgy and versatile pieces making you stand out in the crowd.
Sequins and a classic cat eye are perfect for your Saturday night outfit when worn with our statement Star Gold Pendant Necklace. The unique pendant is detailed with genuine Swarovski crystals and sits on a 90s-style chain, choose from gold or silver to suit your style.

For everyday wear, stylish leopard print and classic chokers go perfectly together. Style a leopard print jacket with a simple black tee and accessorise with our Vintage Choker in both silver and gold. Finish the look off with some timeless gold Ray Bans and a nude lipstick for a classy finish.
Our jewellery shouts simplicity, making our collection all gorgeous accessories that will stand out on a classic little black dress. Our Hollow Hoop earrings can take you from day to night, whether you're dressing up or keeping it casual they add that extra touch to your outfit. Style with our Horn Silver Necklace or the 'Sienna' necklace for a statement finish.

The Abundance Collection features contemporary designs that will make sure all eyes are on you throughout 2018!
SHOP THIS STORY