Hi I'm Amanda and I am an Annie Haak addict.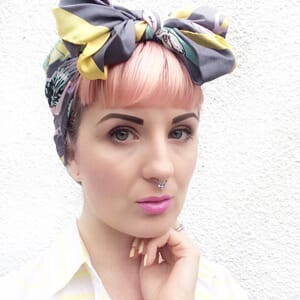 Ever since meeting Annie in London earlier this year I have become obsessed with her designs and well, her general attitude towards life! Rarely do you meet someone so driven, so grounded and so inspiring, when you do it kind of blows you away. That's exactly how I felt after the first meeting with Annie & her team, they radiate positivity, which is hard in London in 28 degree heat!
What inspired me about Annie was her ethos on life, that age is just a number and if you want to, you can do anything…told you she was inspiring! Not only does she spend half her time in London and the other half in Bali, she also takes most of her design inspiration from that magical Island.
I managed to pin down a few key things I think you should know about Annie Haak, so pay attention girls & boys, this is straight from the leading lady herself!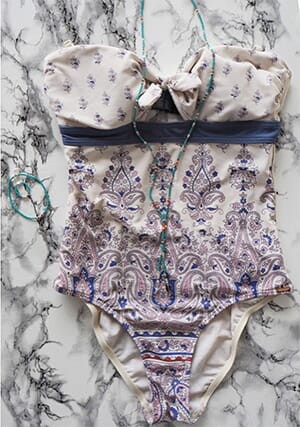 What do you feel you learnt early in life that set you on a path to creativity?
As a child I discovered that when splashing paint over a blank page I felt really good,I always enjoyed and felt good when filling a blank canvas, creating stories with the dolls and doll house…talking with our family dog …all these areas gave me an opportunity to express myself in a positive way – I was lucky with an art teacher who valued what I created which helped me cope with my dyslexia which got in the way of understanding . I was also blessed with parents who greatly valued the creativity in me.
What do you think transforms a woman's appearance? (I'd say jewelry!)
Yes your sooooo right Wear an Annie Haak Piece and be transformed, Jewelry is essential! Happiness changes my appearance…a Smile, loads of them! Honesty, and plain just being happy in yourself.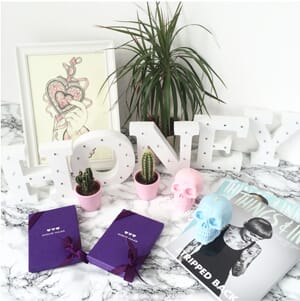 Who are your role models?
I have many!Aung San, Suu Kyi, I Love the film of her life! The Lady Mohammed Yunnus, Eckhart Tolle, Annie Lennox to name a few
Does Annie feel this is "her moment in time" right now?
Yes this definitely my moment in time …Its the only one I have so I am going to make the most of it and carry on doing and being the best me just as I am.

I write a fashion & lifestyle blog (www.honeypopkisses.com) and over the next few months I will be sharing some travel tips, styling tricks & collection sneak peeks! So head over & make sure you hit the subscribe button to make sure you don't miss a post!