Annie get's into the SPIRIT of Christmas!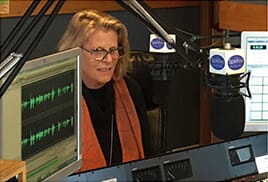 Former pupil of The Holy Cross school, Chichester and British jewellery designer Annie Haak was approached by local radio station Spirit FM after the success of her Christmas Advert campaign "Giving" at Christmas.
In an exclusive radio interview in her home town of Chichester, Annie explains the thought behind the making of the advert and how she wanted everyone to stop and take time out from their hectic work life and give thanks and love to someone around them who deserves it.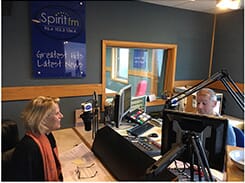 Spirit FM expressed great interest in the song featured in the video and Jane Taylor's beautiful song 'Stars are Gathering' which was especially selected as the perfect song to compliment the video's message and as a gift from Annie, all proceeds from this song will be given to Children in Need. If you love the song as much as we do, please download "Stars are Gathering" by Jane Taylor on iTunes.
ANNIE HAAK's Giving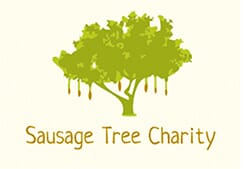 Advancing the well-being and education of children is something Annie has always held dear to her heart and is an important factor in her career, where she spent many years teaching children art in school. She now supports the charity Sausage Tree, which raises funds to advance the education and well-being of children in Luangwa Valley, Zambia, and is an organisation run by her niece.
Being fortunate enough to have a fabulous venue free of charge for her Christmas video, Annie donated all of the venues planned costs to the Sausage Tree foundation.
If you love the song as much as we do, please download it from iTunes, as we are giving all proceeds to Children in Need.