It's always fun to remember the nostalgic summers of yesteryear, so this bank holiday weekend at the Goodwood Races it was the perfect place to do that. With the 1950's themed weekend the perfect accessory for this vintage look, with out a doubt, is our Suka Hearts bracelet or Tiara Dua bracelet– and what girl doesn't like pearls?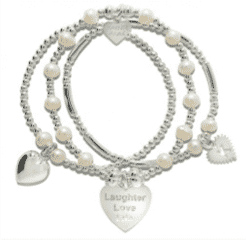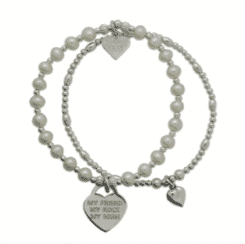 Nostalgic Saturday done! On to a contemporary colourful Sunday…
The amazing sights and sounds of Notting Hill Carnival, which could not have been more different from my relaxed Saturday. Of course a different set of accessories was definitely in need for the lively and vibrant day.
Colour, colour and more colour is the key for any outfit at Notting Hill.
Enter the Chick Hippy Friendship Bracelet, Little Bit of Silver Sparkle and as many Santeenies as I could find = carnival ready!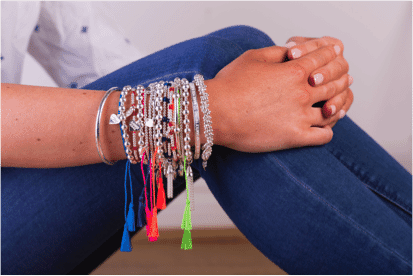 Hope you all had a lovely weekend too!