Charm School

With the children back at school, we are going back to school too. But not any school – our very own ANNIE HAAK charm school, where we are taking a look at our most popular charms and some of those lovely vintage ones from years gone by.
We love a heart and let's face it who doesn't? They are great to buy for a friend, a loved one or even as a treat to yourself. Stars and Angels have always been very symbolic to me and the My Guardian Angel charm is regarded as the ANNIE HAAK signature charm - it will forever hold a special place in my heart that's for certain.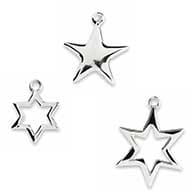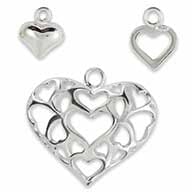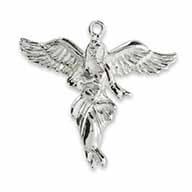 Flowers and animals are a big part of the ANNIE HAAK collection too. As a big animal lover, I simply couldn't resist creating 'Bobo' – my cute sterling silver sausage dog charm. These little charms old and new can be found dangling on some of our most sought-after bracelets, such as the Anna Bellas and Santeenies.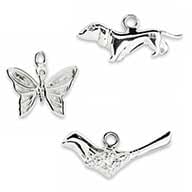 Although it's true small is beautiful, let's not forget about our beloved large pendant charms. Our statement Chain Tassel charm and elegant 4 Heart Clover charms have always proved extremely popular and can be discovered on our larger beaded bracelets and Gili necklaces.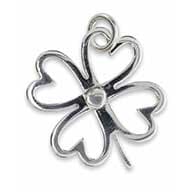 Whilst that concludes the lesson for today, there's always an opportunity to do some homework by perusing our charming charm collection at www.anniehaakdesigns.co.uk at your leisure.