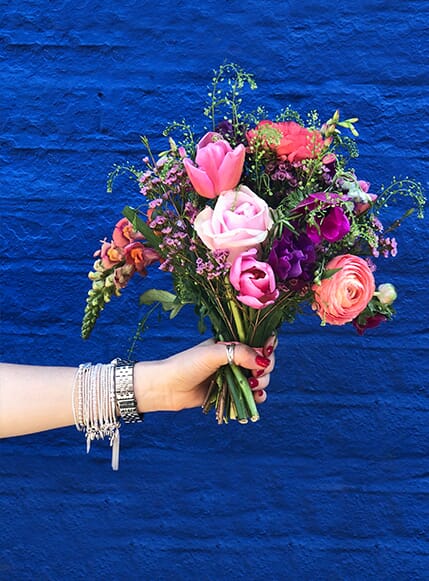 Last month we were so excited to launch our SS18 Dancing with Colour Collection, one of our all-time favourite collections. Inspired by Annie's home and the colourful culture of the Indonesian island Bali, every time we see this collection we want to dance, hence the name!
For this season, we've launched a selection of brand new charms that represent the ANNIE HAAK ethos and mantra.
Our Dreamcatcher collection was debuted last summer in the Heavenly Collection and was a true hit. Featuring delicate hanging feathers and an intricately engraved weave to symbolise the hoop, this season's dreamcatcher is encrusted with a turquoise stone to offer tranquility and peace to its wearer. The dreamcatcher, traditionally a Native America symbol is associated with protection and peace.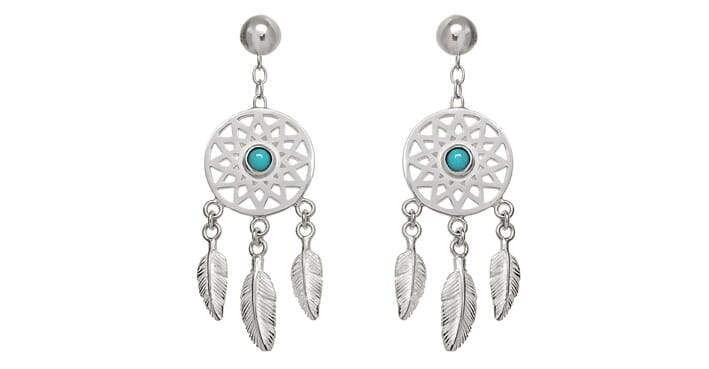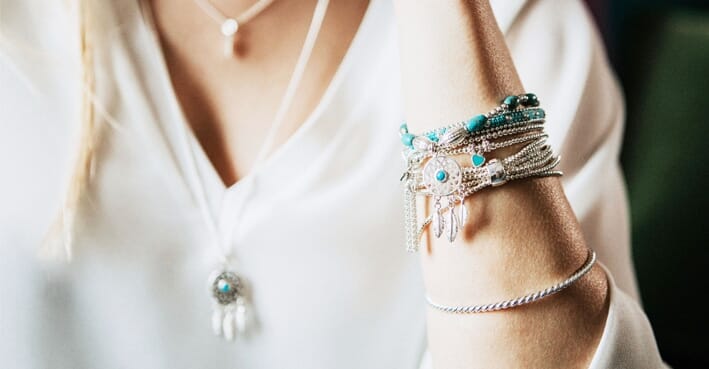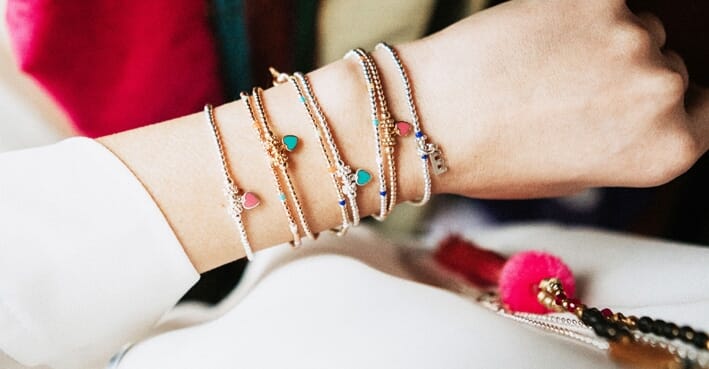 Annie's ethos, luck, love, protection and well-being has been fluid throughout her ten-year journey to award-winning jewellery brand and is still a prevalent part of design to this day. The Tiny Feather, Little Resin Hearts and Mini mottos are brand new charms for SS18 and have been moulded from iconic symbols of the ANNIE HAAK brand to reflect this ethos and now feature on the Gala Charm Bracelets, the Mini Orchid charm bracelets and the Bulu.
Our final new additions to Dancing with Colour collection are the quirky music-inspired charms; the keyboard, music note and guitar charms. Featuring on the adjustable chain necklaces, adjustable chain bracelets and the classic Santeenie silver charm bracelets, Annie's love of music and her husband's musical talent created the underlining theme for Dancing with Colour. For the music lovers, what better way to show your love than with a delicate ANNIE HAAK music piece!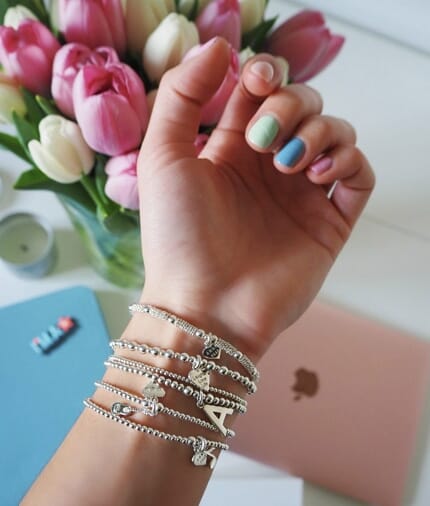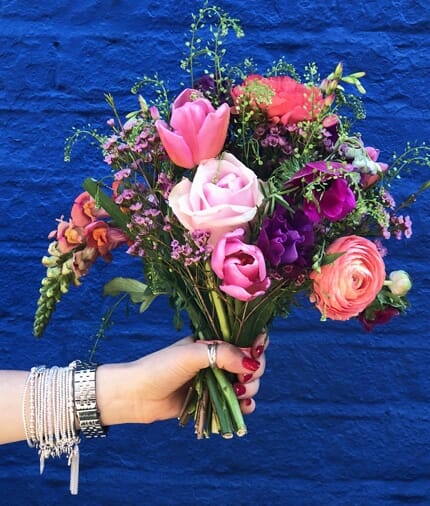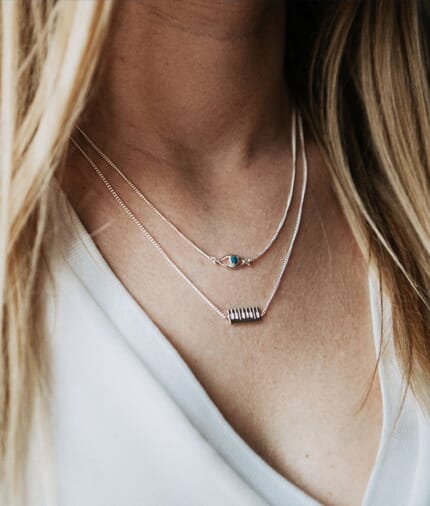 #theoriginalstackingbrand