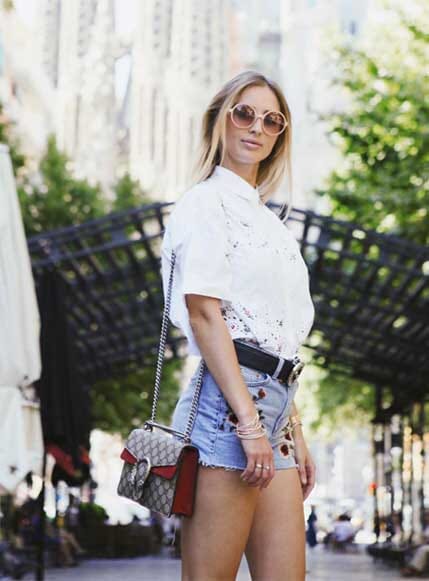 Our go to Instagram influencer babe at the moment is the gorgeous Paulina Grabowska from @fashionisminepassion, as she effortlessly styles stunning outfits with our fabulous jewellery while traveling the world.

Paulina has styled our stunning Delightful Bracelet Stack with effortless class while island hopping around Ibiza, Barcelona and London.
Pairing the stylish mixed metal stack with floral dresses and denim high-waisted shorts for a chic and feminine look, she sure knows how to put a show stopping travel outfit together!

With outfits that are perfect for city breaks and exploring, Paulina's blush pink coloured sunglasses go perfectly with rose gold and silver jewellery for a beautiful combination of accessories.

Paulina, we love your style!
Follow @fashionisminepassion on Instagram for more of Paulina's fabulous style
SHOP THIS STORY