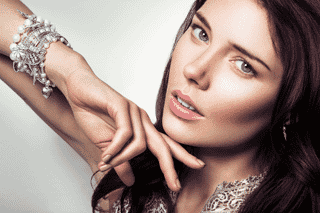 Even 10 years ago there were few places you could go if you wanted to change and personalise products to your own specification. All this has changed, though, and we now have almost unlimited opportunities to create and order special items tailored to you, your friends and your surroundings. There are companies around that offer you the opportunity to individualise everything from wallpaper and fabric to birthday cards, from mobile cases, to bags, and mugs. We've never had the opportunity to get so personal!
ANNIE HAAK specialise in personalised jewellery and a number of Annie's designs allow you to customise certain elements of her pieces. You can, therefore, create a design that not only looks beautiful but is unique at the same time. Choose one of a number of charms, any number of Annie's mantras and inspirational quotes, or compose your own message on a heart.
When is it a good time to personalise your bracelet?
What better way to mark a special anniversary, birthday, wedding, or christening, than with a classic piece of quality designer personalised jewellery. So, to mark a special event or occasion why not choose a piece of jewellery with an initial, special number or charm such as Sama My Guardian Angel.
Show a special friend or family member how much you think of them by composing your own message on a heart. If you know someone who might like this show of appreciation why not have a look at the Anna Bella range.
Give a lucky charm bracelet or necklace to someone you know who is going through change in their life. A Little Bit of Luck Charm bracelet for someone you know who is expecting exam results, or Bella and Beau Charm Bracelet for the arrival of a new member to the family. A little bit of thought means the world to your loved ones.
It also can make the present extra special. The old adage it's the thought that counts' with ANNIE HAAK you have not only a beautiful gift but also the lovely thought. It'll certainly win you some brownie points.
Are you a Honey, a Babydoll, or a Pumpkin? If not, what's your nickname or term of endearment? Don't worry we won't ask you to reveal what it is - but maybe a discreet heart with a special date, or special name will make that special gift truly unique.
So do you need any more persuasion to get personal? Give a beautiful gift with beautiful meaning. Please click here for more details.