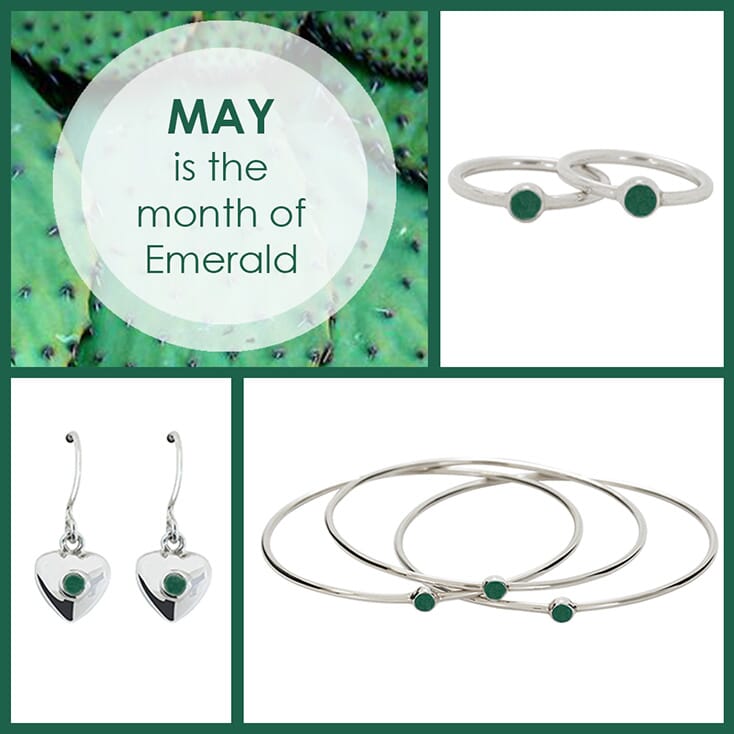 It's May, spring has sprung and the sun is shining.
Emerald, the birthstone of May, carries the rich green colour of springs freshly cut grass and radiates a beautiful vivid tone. Being one of the rarest birthstones available Emerald is considered to be the symbol of rebirth and love.
Shop these beautiful Emerald products and add to your ANNIE HAAK collection, available in a Gem of a Birthday Ring, Dangle Heart Earrings or Bangles.
These would also make special gifts for anyone born in the month of May.
Go on… treat someone close to you, or why not a gift to yourself, you deserve it!
Love