Our sizzling sensational new collection has arrived with a vibrant colour burst of summer sunshine fun.
This exciting 925 sterling silver range has a wide variety of bracelet stacks, ring stacks, charm bracelets, friendship bracelets, necklaces, earrings and rings.
Our delicate new charms make for perfect summer essentials or great as meaningful gifts. All distinguished by the ANNIE HAAK signature 3-heart charm.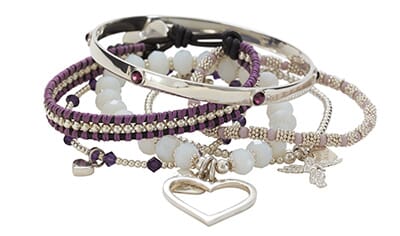 The fun factor behind this range shines through in our 'hot' colour choices, which can be found in products such as the Santeenie Ria Bracelet, Ria Trio 3 Strand Bracelet, Neon Ring Stack and many more.
Following months of preparation we are soooo excited to share with you our wonderful creations. The campaign images for this fabulous collection (if we do say so ourselves!) were shot on the amazing Legian beach in Bali, a place that you all know if very close to our hearts here at ANNIE HAAK.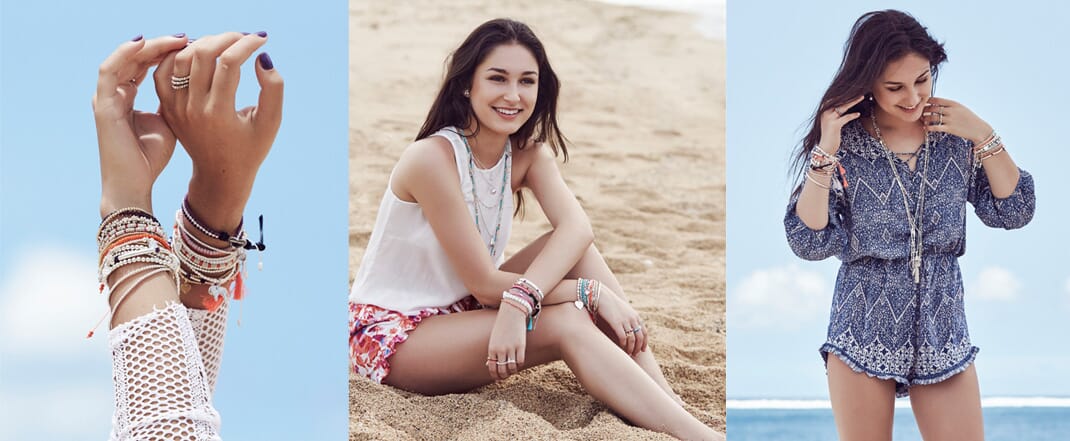 If you are heading to a festival this summer then you just must take a look at our Boho collection, it is a summer festival necessity! Choose from long statement necklaces, matching bracelets, rings and not forgetting earrings to match. Work that festival vibe with ANNIE HAAK.
It's been one heck of a journey to get here but we made it with smiles on our faces and now we are ready bursting with excitement to showcase our sensational collection to all our lovely loyal customers.
We hope you love it as much as we do.
Love