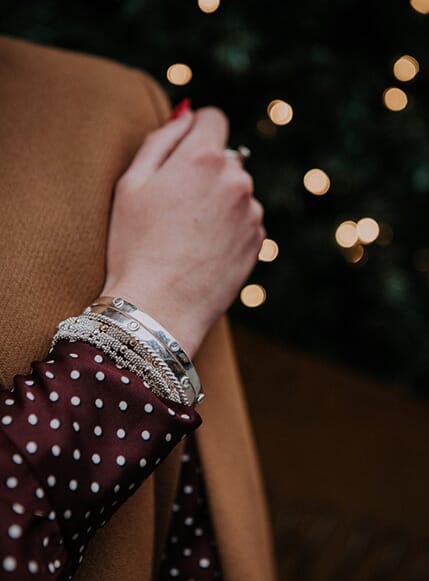 It's finally here! After all the Christmas shopping, gift wrapping, mulled wine drinking and mince pie eating, Christmas Day is only one sleep away.

Here in ANNIE HAAK HQ we have well and truly got the festive feeling! Our Christmas stockings are hanging up, the lights and decorations on the tree are sparkling away and there have been plenty of festive baked goods and treats in the office the past few weeks too.

Myself, Chloe and the rest of the team here at ANNIE HAAK would like to wish you all a very Merry Christmas and a Happy New Year. May your festive season be full of joy, family and friends, and lots of fabulous treats!

Now put on your best party outfit, add some fabulous sparkle with your favourite ANNIE HAAK jewellery, and finish of 2017 with a bang!