As mother's day is fast approaching, we hope you have got that extra special something for that extra special mummy in your life. If not, do not fear… We have an amazing collection of mother's day gifts on offer and there is still time for you to get that perfect gift for that perfect mum.
Our beautiful Pastel Stack and lovely Trio Star Set.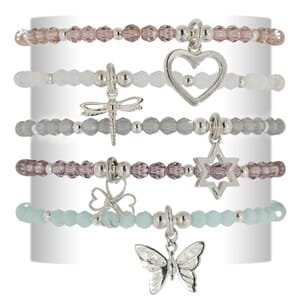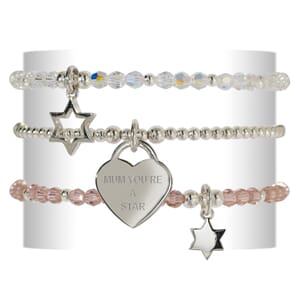 These little beauties are the perfect way to add a little shimmer and a sparkle to your mums Mother's day, with a beautiful little motto to tell your mum what a star she really is.
We all know that the typical mothers day gift is a pretty bunch of flowers, and as lovely as they are these don't last as long as we would love them too. So for that ever-lasting look of love, why not get your mum a Dazzling Bunch of Flowers from our mother's day collection.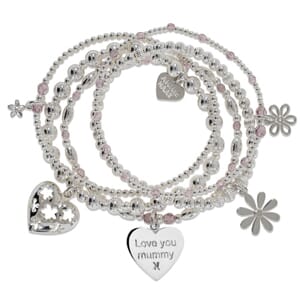 We have also created beautiful bangles that capture the love only a mother and her child has, using motto's such as "Mother's hold their children's hand for just a little while, their hearts for ever."
Go on spoil your mum!
Love