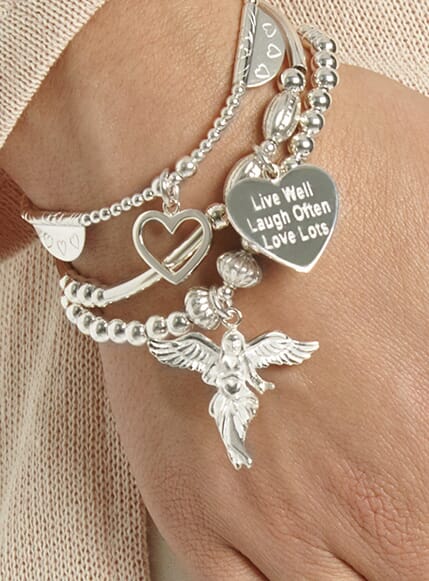 Annie Haak draws much of her design inspiration from the magical island of Bali, where Annie resides for most of the year. Her influences are gathered from many aspects of flora and fauna island life, the charming people, and the colours and patterns found in the local markets and villages.
Many of these designs carry a special meaning by way of mantras and symbols that represent luck, love, protection and well-being.

The company began in 2009, when Annie's husband was involved in a serious motorcycling accident whilst in Bali and she kept vigilant at his bedside.
Whilst there, Annie was introduced to her silversmith by chance and sat down to design her signature piece, 'My Guardian Angel' – a charm that has become significant to Annie and subsequently watched over a truly life-changing period of her personal life and business development.