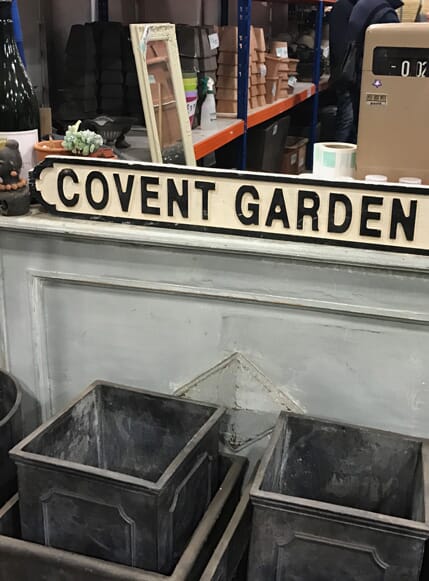 Its 4am and the alarm goes off, how can it be time to get up already?! This can only mean one thing…. Shopping spree at New Covent Garden Flower Market - and what better way to start the day than being surrounded by the gorgeous smells of exotic flowers and the hustle and bustle of buyers and sellers?

Some of the ANNIE HAAK team set off bright and early to explore New Covent Garden Market in search of interesting floral props and accessories for our SS17 shoot. The theme for our SS17 collection is Heavenly and we cannot wait to launch it (keep an eye out toward the end of April!). We were on the lookout for long luscious pampas grass, wooden crates and beautiful flowers that symbolise a heavenly feeling.


After wondering around and exploring every inch of the large warehouse we narrowed it down to a few stalls that had exactly what we wanted, however it was still hard not to buy everything!



The possibilities seemed endless and so inspirational but we did manage to stay focused on what we needed. Trying to get everything into the taxi at the end of our shopping spree was another story!

Having never been to New Covent Garden Market before, it was a great experience and everyone buying and selling were so kind and helpful, especially when it came to questions on exotic flowers - the sellers knew every bit of detail which helped us enormously.

An all-round great morning worth getting up for and an inspirational trip - roll on SS17 Heavenly launch! You will be sure to be amazed.