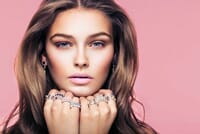 Love has been well and truly in the air at the ANNIE HAAK studio, we are bursting with love, hearts, flowers and best of all Swarovski crystals. Any of our fabulous new Spring Collection makes a perfect gift for yourself or a loved one this Valentines Day.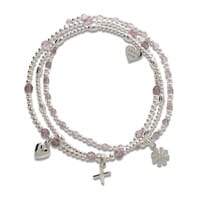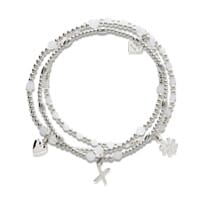 Our beautiful set of three 'Sent with a Kiss Bracelet' has been designed with Valentines Day in mind! Featuring a sterling silver kiss charm that will last long beyond Valentines Day. Stunning Swarovski crystals are used to create this little gem in a variety of different colour ways; Vintage Rose, Light Amethyst, Silver Shade, White Opal and Chrysolite Opal. An absolute must have!!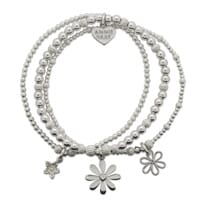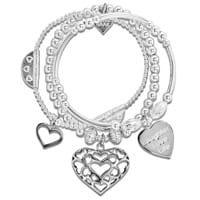 These little beauties - The Tiny Bunch of Flowers set and The Santi Hearts Bracelet Set, will make that special girl very happy on the 14th February, a perfect alternative to a real bunch of flowers, and 'hearts' are always truly loved. These two stunning bracelets are made from Sterling Silver and also come beautifully packaged in an ANNIE HAAK jewellery pouch and gift box.
Happy Valentines Day everyone