Serasi Collection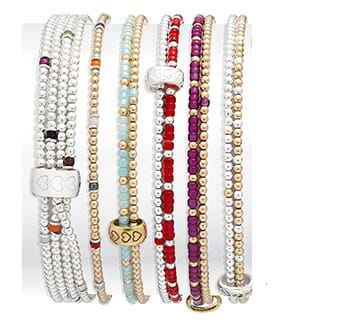 Are you ready for this seasons must-have jewellery collection?
Well the wait is over ANNIE HAAK's Serasi collection is here and it is completely breath taking!
Designed using the most beautiful Japanese glass beads in a variety of 6 different
colours, which will spoil you for choice.
Oh and we forgot to mention that the Serasi is also available in 925 sterling silver or 14ct gold, so what ever mood you are we have it covered!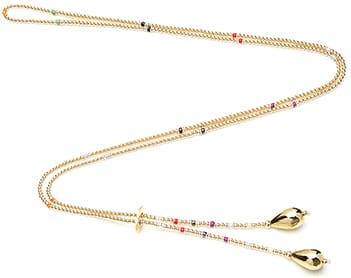 It doesn't stop with bracelets either! We are also offering you an opportunity to create a matching set with the elegant Serasi necklace, and of course its available in 925 sterling silver or 14ct gold to suit you and your fashion style.
Oh go on then! Lets complete the set with our Serasi Dua rings, available in matching colours to the bracelets and necklaces. We haev done the hard work for you so dont worry all you need to do is enjoy wearing the collection.

Love