The great winter wardrobe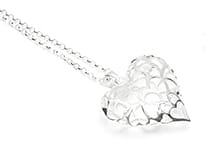 Not that we really need an excuse to buy more jewellery and as we all know, you can never have enough. With winter on its way we need to make sure we are
stacked up for the cold spell.



Wrap up in arm candy this winter...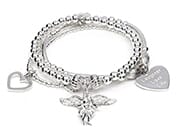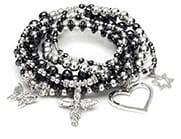 It's no secret that the best way to keep warm is to layer up and here at ANNIE HAAK we have given you lots of fabulous options to help enhance your winter wardrobe. Feel fantastic and cosy in 925 sterling silver, enchanting charms,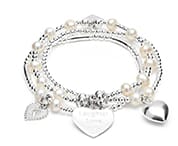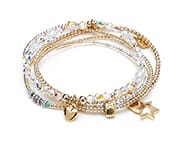 glamorous gold, fresh water pearls and one of Annie's favourite stones, hematite - known for its healing powers and its beautiful colouring. This is ideal for this seasons look.
Shop our breathtaking bracelets


It's a ring thing...


A style that you won't want to miss out on this winter is stacking rings! The best thing is the more the merrier!


Don't' forget that with our rings being strung on high quality jewellery elastic means that one size fits all. Why not collect one for each finger!