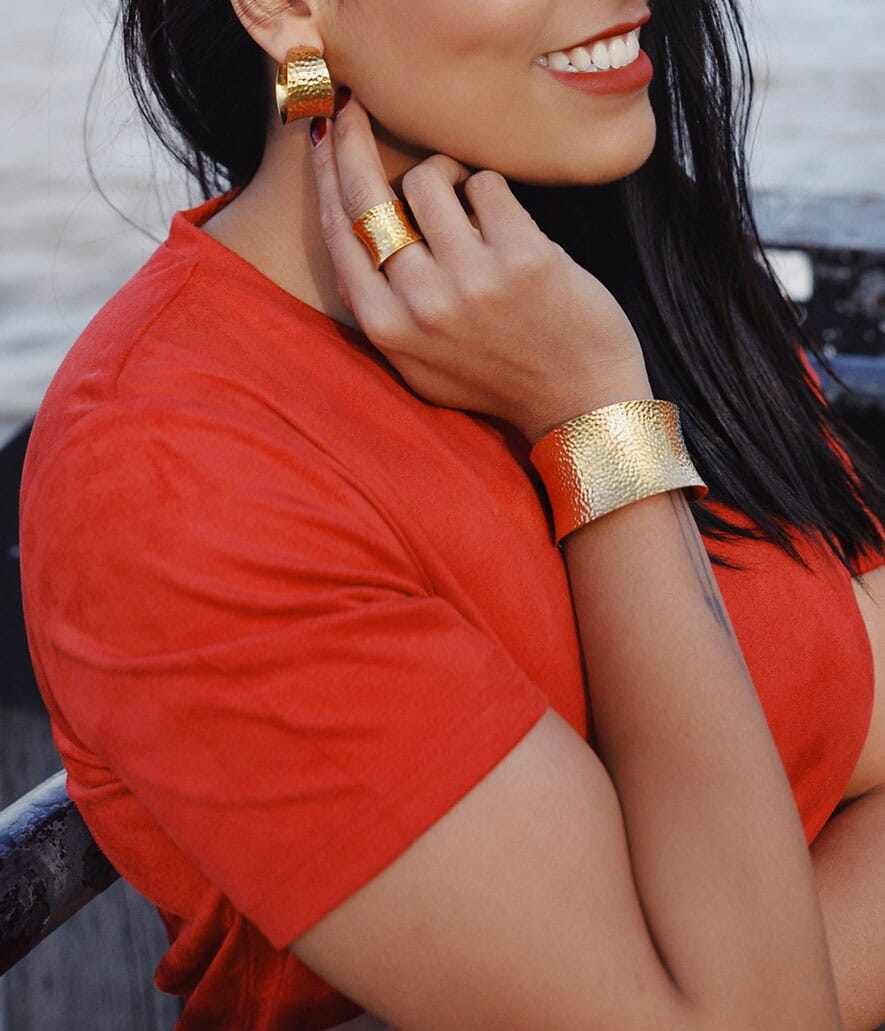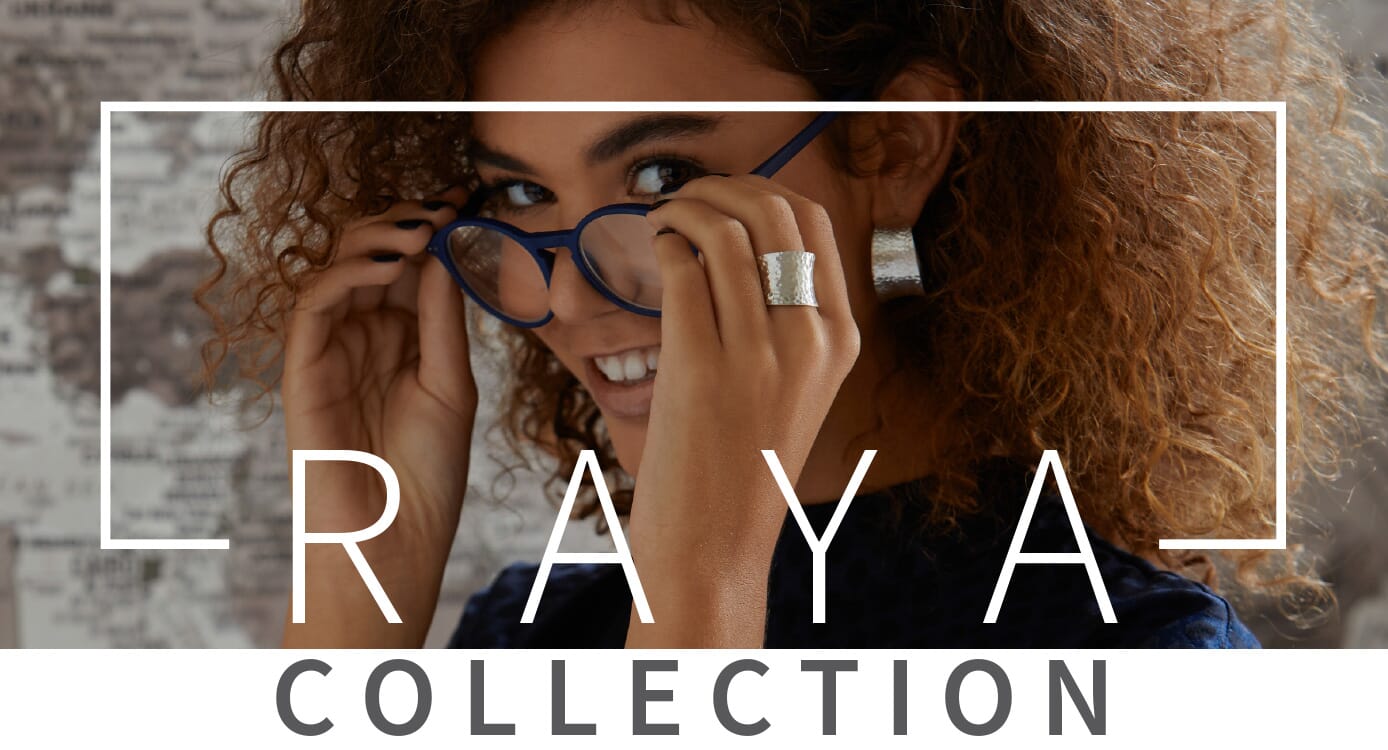 Be bold with our statement pieces from the Global Collection – the 'Raya Hammered' set will ignite your world as they are completely unique to any other piece in our AW18 Global Collection, making the 'Raya' collection Annie's favourite and soon it will be yours too… 
These eye-catching African inspired pieces are handcrafted and have been delicately hammered to create stunning authentic jewellery for you to wear. Finished off with a beautifully subtle matt finish for a stunning diverse look. 
The 'Raya' collection comes in the form of a thick adjustable cuff and ring. Pair them up with our 'Raya' hooped earrings to complete the look and make heads turn and standout from the crowd. Available in 925 Sterling Silver and 14ct plated gold.