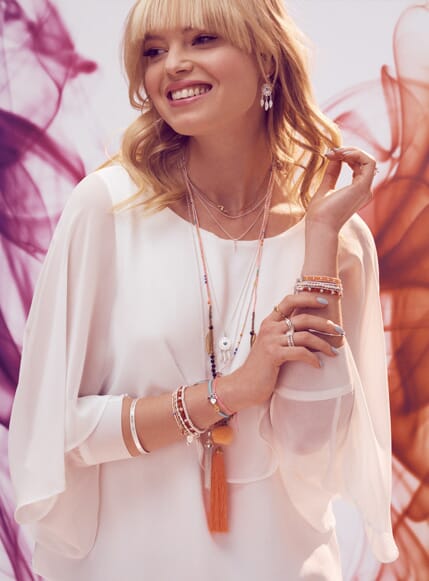 The wait is over and we're so excited to announce the launch of our SS18 collection, Dancing with Colour! Annie's latest collection features 17 statement bracelet stacks of beautiful Japanese glassbeads entwined with 925 Sterling Silver, gold and rose gold beads, and a selection rings, necklaces and earrings. The collection was designed by our Annie and Chloe, who drew inspiration from Annie's home and the colourful culture of the Indonesian island Bali.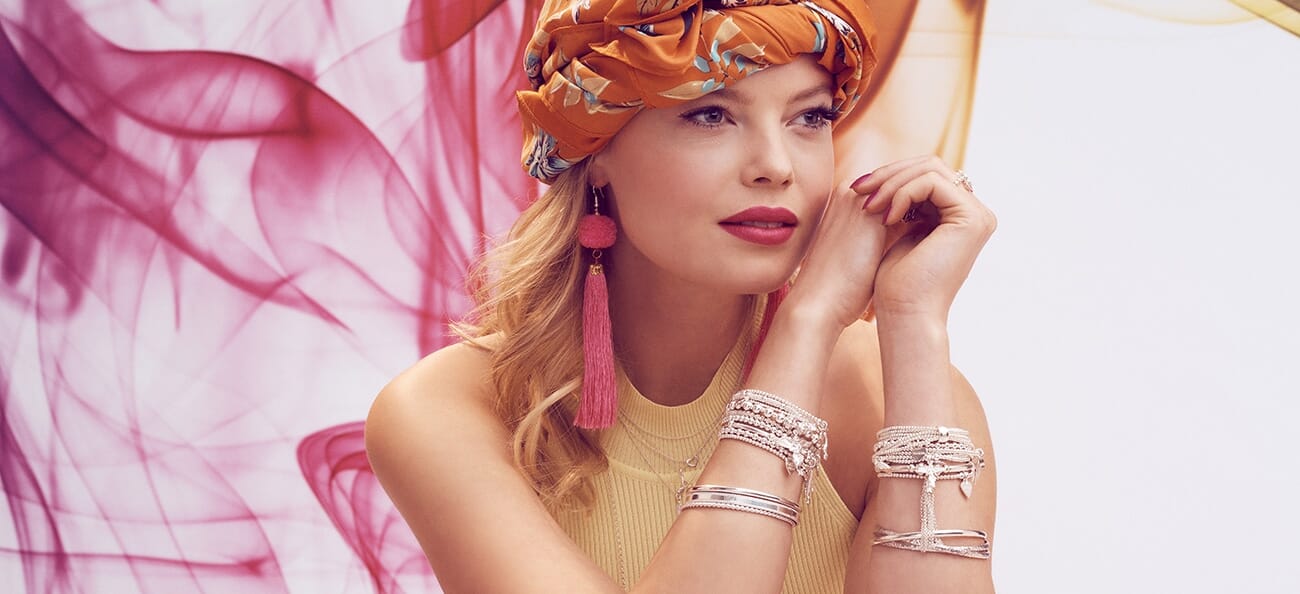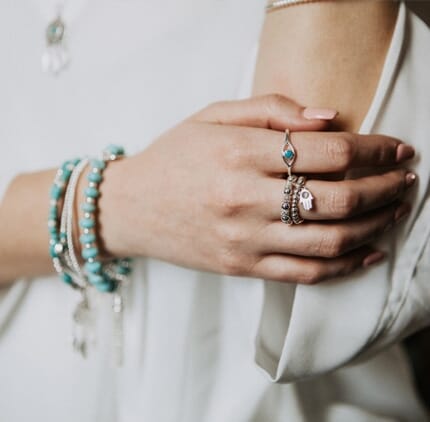 Annie's jewellery carries meaning and many of her SS18 designs reflect different messages: Fatima's hand reflects the femininity in Annie's designs and a woman's power, a strong ethos close to her heart. A favourite is the Mataki Greek eye, famously offering support and protection to its wearers, the perfect gift for a travelling loved one.
Staff picks
As you can imagine, when a new collection launches, it's a freefall in the office! Here are our staff picks from the girls on the inside!
Sophia, Customer Service Advisor
"The Cha Cha Cha Bracelet is the best! It's like someone made me into a small stack! I also love the Feather Dua Silver Necklace - so stunning!"
Penny, Finance Accountant
"I love the Festival tassel collection! They are beautiful, bold and bright but feature pretty, intricate detail. Perfect balance! My favourite stack is the Paso Doble; the mixed metals of rose gold and silver is so subtle but stunning.'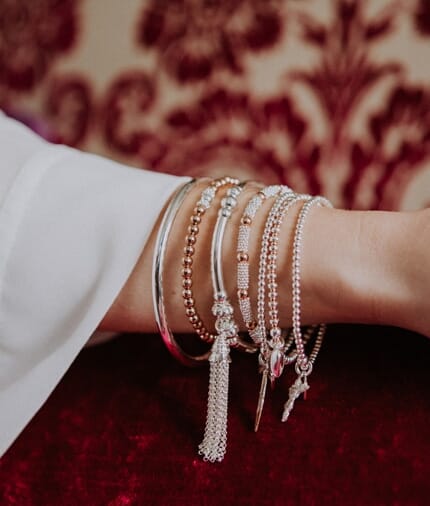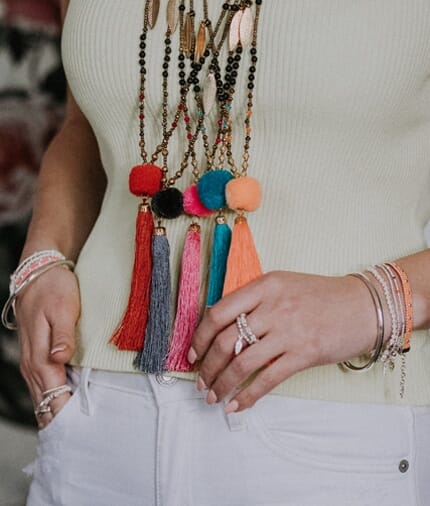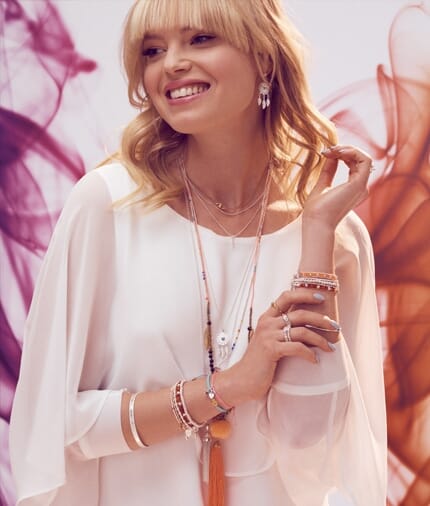 #theoriginalstackingbrand