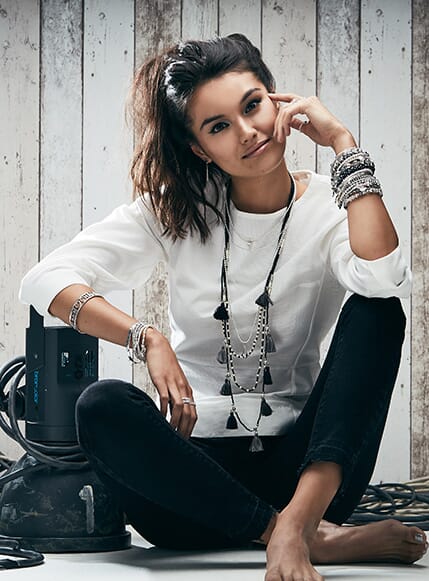 The wait is finally over as our fantastic new collection City Lights has launched and we could not be more excited to share it with you all.
This twinkling range of bracelets, necklaces, rings and earrings has been inspired by the magnificent cities that we live in. Some of which Annie has visited and some of which are still on her hit list, hopefully, to visit sooner rather than later!

The interesting architecture of the cities that surround us from New York to London was the driving force behind Annie's famous 'Special Stack'. The London City Stack – our home city, resembles the glistening frost combined with the copper and rose gold tones of detailed buildings. Jumping over the pond to the New York City Stack, which is the envy of many in the office as it is on top our visit list, especially at Christmas time. The shades of white represent the snow covered central park in winter, which twinkles like ice. If you look closely you can spot a little hint of hematite which is a nod to the street of NYC.
Annie's colour choices and style inspiration for this collection create an urban edge with a contemporary style that also combines minimalist elegance, which is both delicate and perfect for every occasion. A modern architectural influence can be seen throughout this collection from the 'Urban' bracelet, necklace and earring designs to our 'Nailed it' Necklace.
We are so delighted with our new collection and hope you feel inspired to maybe visit some of the cities which inspired our bracelet and ring stacks, and also start you ANNIE HAAK AW16 collection, as there is so much to choose from it is only right to have the full set.
Happy shopping we hope you enjoy!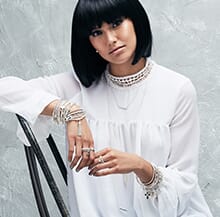 To see how we styled our latest AW16 'City Lights' Collection click on this link to our inspiration page