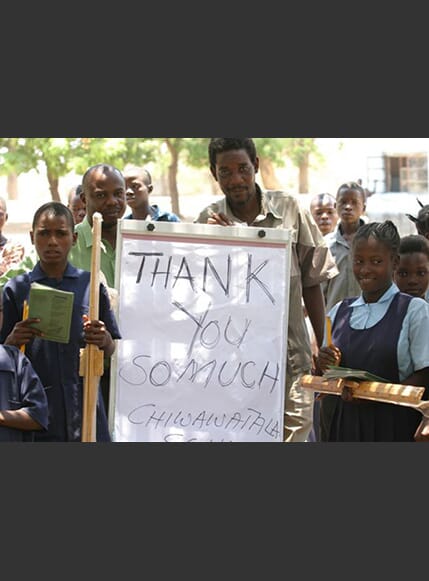 So so proud of my niece Lucinda Chignell that I just had to write about it……..
This is what my niece has achieved to date…..

Mfuwe Secondary School
In July 2011 Sausage Tree started helping a secondary School close to Chiwawatala School. This secondary school was in a desperate state and only had 1 classroom block for 600 students. Sausage Tree felt that by helping establish this school the children would then have the opportunity to further extend their education. Over the last few year's a number of classroom blocks have been built but there is still a long way to go.

Sponsorship Scheme
Over the past 16 year's Sausage Tree has helped educate a number of orphaned and vulnerable children. Within Africa society, it has always been the duty of the family to support members of that family. This traditional strength is now putting incredible pressure on families as too many children are losing one or both parents to AIDS. The burden of many children to try and feed and educate result in whole families being dragged too far below the poverty line to survive. Severe malnutrition and preventable diseases increases and school attendance rates plummet.
Fundraising
Since 2000 Sausage Tree has organised various fundraising events which have raised a total of just over £291,000. These include charity boxing nights, clay pigeon shoots, quiz nights and fun runs. We are also lucky enough to have supporters that raise money for us and others that give donations –
THANK YOU TO ALL
Charity Reg No 1102336
Florence Stack is the Annie Haak donation for the 'Clay shoot' 3rd September 2016 to help raise funds for Sausage Tree.
I wish my wonderful niece every success in her fundraising for her efforts and I would like to say out loud – " You are an inspiration to the human race and need to be congratulated on your endless commitment to your charity which has and is helping these amazing children's lives" – commendable, well done Lu,
your Auntie Al's xxxxxx